Poetic Evening Concerts of Ithaca 2016
|
The Poetic Evening Concerts of ITHACA
More than just concerts …
unforgetable events!

Full house at the Poetic Evening Concerts
of the Cultural Foundation ITHACA, Altea (Alicante) SPAIN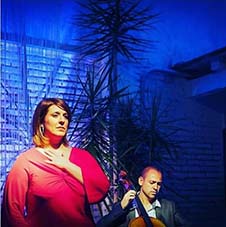 First concert the 24th July at 20.30h
With the Valencian soprano Paloma Chiner
who had her debut at the world famous Carnegie Hall in New York
accompanied by cellist Jorge Fanjul & pianist Pablo García Berlanga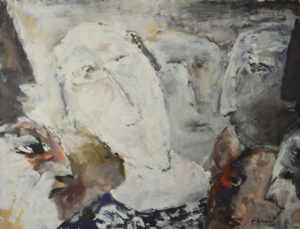 Exhibition of paintings
by the famous Flemish painter Frans Minnaert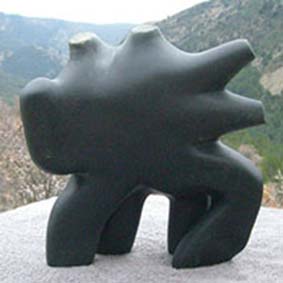 Exhition of sculptures by the Spanish artist Eduardo Cazaña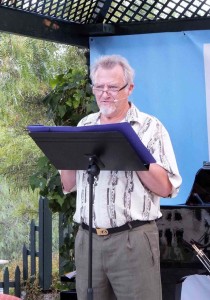 Poetry recital in five languages for the international audiance by 
the well known poet Germain Droogenbroodt
See and hear former Poetic Evening Concerts of ITHACA at You Tube: 
"Ithaca Concerts Altea"
****
Complete program of the ITHACA concerts 2016
Sunday 24/07 – Always at 20.30h.
PLAER DE MA VIDA, E N S E M B L E
Paloma Chiner, Soprano
Jorge Fanjul, Cello
Pablo García Berlanga, Piano
Debussy, H. Berlioz, C. Saint Sains,
P. Tosti, H. Villa-lobos, C. Guastavino, E. Granados …
Sunday 31/07

TRIO MARINA ALTA
Anna Requena, Violin
Rosa Vidal, Cello
Joan Carles Poquet, Piano
R F. J. Haydn Trio n. 39 ,"all 'Ongarese",
van Beethoven Trio nº 5,  Op. 70 Nr.1
Sunday 07/08

DUO CALORE
Bart Bakker, traverse flute
Jacqueline Hehakaya, Piano
A. Mozart, R. Schumann, G. Rossini…
Sunday 14/08

Vicent Ballester, Guitar
Josep Vicent Giner, Organ
S. Bach, A. Vivaldi, D. Scarlatti, V. Bellini,
F. Schubert, F. Sor, F. Tárrega…
Sunday 21/08
JAZZ   Q U A R T E T
Pepe Fuster, Saxophon, Francesco Severino, bass
Marcelo Pizzotti, Piano   Xandy Laguna, drums
Ch. Parker, D. Gillespie, J. Kosma, D. Ellington.
Donation 14€ – Subscription 5 concerts: only 60€
Reservations: 96.584.23.50 or: elpoeta@point-editions.com
Partida Monte Molar, 78, Altea (La Olla).
Small road in front of the Pharmacy at the N-332 Altea-Calpe
Limited space – First booked best place!