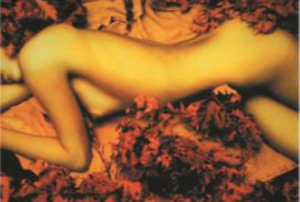 You know
You know
you said
never,
I never was so happy as that night.
Never!  And you said it to me, too,
at the same moment
I decided not to tell it to you,
you know.
I may delude myself,
but I think,
I believe,
 that night
was the most beautiful of my life.
Idea vilariño, Uruguay (1920-2009)
Translation: Germain Droogenbroodt
***
Sabés // Sabés / dijiste / nunca / nunca fui tan feliz como esta noche. Nunca. Y me lo dijiste / en el mismo momento / en que yo decidía no decirte / sabes / seguramente me engaño / pero creo / pero ésta me parece / la noche más hermosa de mi vida.