ITHACA 524, FOR ÁNGELA FIGUERA AYMERICH
|
FOR ÁNGELA FIGUERA AYMERICH *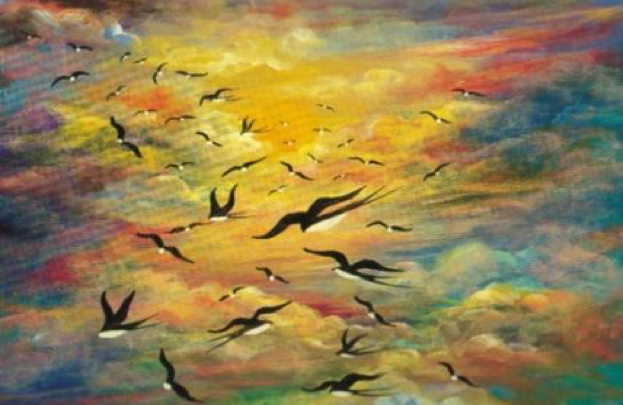 We know nothing of the turnings of the sun,
the longest hours,
the clouds, nor the vagaries of the sky.
Only the crystal of the words
excites your blood within the sweet oak and chestnut trees,
in your land of scents.
In your house, you breathe the violet shade,
the innocent light,
and you write, in the night, your song,
in a naked corner
where the swallows make their nest,
when silently
in your eyes
they reveal your migration into spring.
ÁNGELA FIGUERA AYMERICH, PORTUGAL
Translation by Roy Cravzow – Stanley H. Barkan
* Ángela Figuera Aymerich, Spanish poet, 1902 – 1984