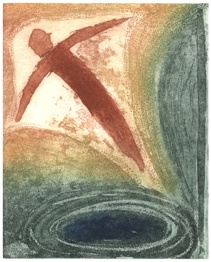 CHRISTMAS
Since the sky is empty,
the earth has become fuller
with a thousand electric stars
and bargains that retailers use to tempt.
Shepherds preach a lot—
instead of angels, CDs sing.
Even without the three Wise Men,
there are royal gifts.
Still, a child is born,
but the Messiah is not present.
Anyhow, it is a man who wishes
that Heaven would not be so empty.
GEORG SCHWIKART, GERMANY (1964)
Translation Germain Droogenbroodt – Stanley Barkan