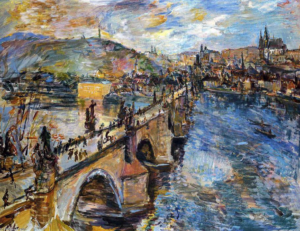 BRIDGES
Let us build bridges,
he says,
of stone and steel
indestructible by the weight
of the armored who will save us.
Let's braid flexible things,
she says,
lianas and green twigs
solid footbridges from shore-to-shore
for the hasty steps
of those who flee from the armored.
I build with what I have,
but it holds.
ILSE TIELSCH, Austria (1929 – )
Translation Germain Droogenbroodt – Stanley Barkan
With our best wishes for a Happy New Year