EACH TIME YOU COME BACK
|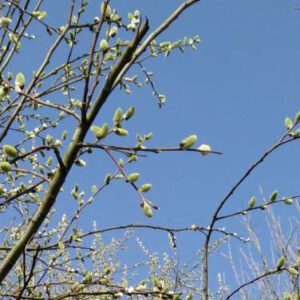 Each time you come back
It seems to me
as if I see you for the first time:
Silvery it flies up from my soul
like willow catkins
when the spring breeze
touches them for the first time.
***
When the cold becomes too big
then the patient birds also
raise a cry
before the heart stops.
PAULA LUDWIG Austria (1900 – 1974)
Translation Germain Droogenbroodt – Stanley Barkan
***
Immer wenn du zurückkommst/ist mirs /als sähe ich dich zum ersten Male; // Silbern stäubt es aus meiner Seele/wie
aus den Weidenkätzchen / wenn der Frühlingswind / sie zum ersten Male berührt.
Wenn die Kälte zu groß wird/dann stoßen auch sie/die geduldigen Vögel/einen Schrei aus/
eh das Herz ihnen still steht.